A step-by-step program for the emotionally abusive person who wants to change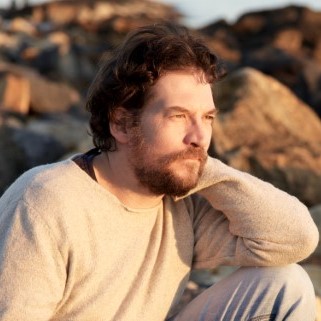 Sign up below to start the trial and take the first steps of your healing journey of learning how to stop hurting those you love. The Healed Being program walks you through the exact steps you need to take to free yourself from the need to control and change others. 
You deserve the best chance to heal yourself and your relationships. If you just can't seem to stop the behaviors, even if they're unintentional, what you learn in Healed Being will reward you for a lifetime. 
The first four email lessons are free (No credit card required).
If you don't get an email from me within a day, let me know so I can check it out.
I'm sitting here to say "that's what I used to be." My family has claimed a new man, one they love being around and now the course of their future has changed.
Thank you so much for the Healed Being program. It has helped me in so many ways.
What changed it all for me is that I realized how much being emotionally abusive was hurting ME. I was walking around wounded and spewing all of that hurt on my wife.
I have been working your program as an emotional abuser... I have to tell you I am having a complete transformation. It almost scares me because I have never looked at life this way or felt the way I am right now.
This was quite the journey. I feel like an entirely different person from a year ago.
Thank you so much for the Healed Being program. Using it along with the podcasts and therapy has saved my marriage, and more importantly, I am a happier, better person for it.
Thank you for everything!!! I have my bumps but you basically saved my relationship!!! …sometimes I read lessons 2-3 times and still pull awesome information out of them that didn't seem to jump out at me the time before.
THANK YOU Paul for shedding light on something that I think was "modeled" to me and NEVER even known... giving me strength to admit my flaws... it is the best therapy I have ever had.. and I've had A LOT!
Lesson 14 is right on the money… I entered your program to save my marriage, but it is a much larger journey to save not only our relationship, but to keep on improving as a person.
I was an emotional abuser. 
Honestly, it sucks to admit that. It's embarrassing. Who wants to say they're an "abuser"? It's a word filled with so many horrible images. Yet, I was. And after several failed relationships and finally a divorce, I had to admit I was hurting the people I loved in order to start healing and changing my ways. 
I have learned how to not only stop my emotionally abusive behaviors but also heal from the triggers that caused them in the first place. I truly feel like a different person today. 
I created Healed Being to help you learn how to stop emotionally abusive behavior and begin developing healthier coping strategies when you face difficult situations. After applying just the first few free lessons, you'll be able to start creating changes in yourself right away. 
When you start changing, people around you will notice.
In this program, you will learn what is causing so many unnecessary challenges in your relationships. As you go through the lessons, you'll learn exactly what is needed to show up differently. When you follow the course, those you care about will be surprised by the changes you're making (in a good way). 
This is exactly what you want to happen. 
I know from personal experience that hurting people we love is a path to loneliness. It's just that sometimes we don't know what we don't know. You may not even realize how some of your behaviors are hurtful. You might even perceive some of your behaviors to be necessary in your relationship. 
My goal is to give you the best chance at healing yourself to create the strongest relationships possible. Thousands of people have taken the program as of this writing, and they are now seeing real, positive changes in their lives. Some have even saved relationships on the verge of collapse.
Here are a ton of testimonials. I get them every week.  
My goal is to give you everything you need to show up as the best version of yourself. When you are no longer carrying around the burden of wanting to control or change other people, your whole life changes.  
Sign up for the trial using the form above and you'll get the first four lessons for free, along with two bonus Q&As (specific questions I get asked from others in the program). 
When the trial starts, you'll be provided the option to purchase the monthly subscription or the full online program.
There's no obligation or pressure to purchase. I hate sales tactics so I don't use them. I am here to provide what I know is an important resource to help you reach a new place inside yourself and your relationships. 
Read and apply the complimentary lessons first, then choose whether to continue with the full program or not. Do whatever feels most comfortable to you. As long as you're taking the first step, you are giving yourself a chance to change things. 
Scroll down for full program details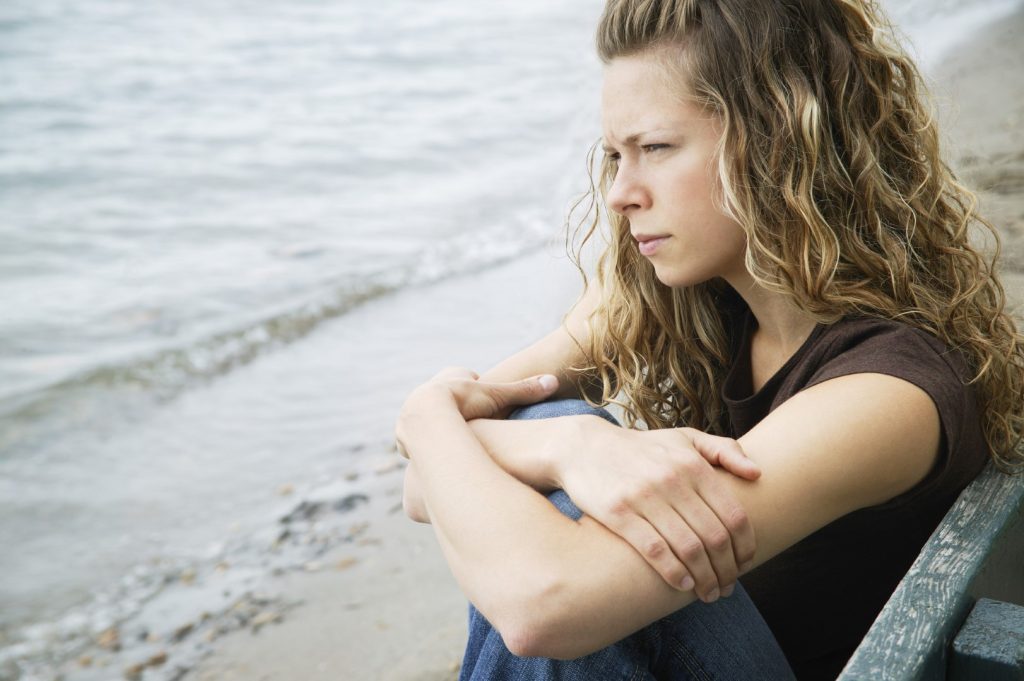 One of the most important steps to stop emotionally abusive behavior is to keep the focus on yourself. If you don't, you both suffer.
If you continually focus on someone else, waiting for them to change, you typically stay in a suffering state. The need to control or change someone else is a burden to hold on to. And unless you learn the proper coping skills, that burden you feel will come out in destructive ways toward those you care about most. 
No matter what, stay focused on your own progress and behaviors, not what you want to change about them. If you put your focus on someone else, waiting for them to change for you, you'll find yourself repeating the same behaviors that got you here in the first place. 
There's a lot more to this in a future lesson, but I wanted to give you something to work on right away.  
The healing journey can be difficult if you're not sure exactly what you're doing wrong. I've made sure this program covers everything you need to know. 
Healed Being Includes:
Powerful,

life-changing lessons

sent every few days (or get immediate, lifetime access to all the material, including audios of each lesson and an AI virtual coach with Healed Being Online – option to buy now, pay later)



There's an A-ha moment in almost every lesson, helping to guide you in a direction that makes a difference. Make sure to apply what you've learned and stick with it.


Throughout the lessons, I will help you identify and heal old, unhealthy patterns of behavior and give you the exact steps you need to take to create noticeable changes immediately.

Don't think you need to heal anything? Don't worry, I won't force you. But I will help you learn which behaviors are causing so many problems, and why.



Detailed Q&As containing my answers to specific challenges that occur with emotional abuse, both personally and in relationships. These are mini lessons in themselves.



In the subscription, the Q&As are sent every few days in-between regular lessons to help you keep your forward momentum. In the full Healed Being Online course, you'll get immediate access to all of them, along with future Q&As as well.




A

private support group and discussion board

to ask questions and seek guidance directly from me and other members of the program.



Non-members cannot see who's in the group – it's completely secure. You even have the option to post anonymously. Also, I want to help you move forward as fast as possible so I reply to every post.




Get the emotional abuse victim's perspective too. I have talked with a lot of partners and relatives of emotionally abusive people. I will give you my insights taken straight from my conversations with them.

Knowing what the other person is thinking and feeling can be very enlightening, helping you understand where they are inside. Understanding both sides of the equation can be a healing process in itself.
The lessons and Q&As alone will answer most of your questions on their own, but the conversations we have in the support and discussion groups will help to accelerate your learning and fill in the gaps of anything you're stuck on. You aren't required to join, but you can get your questions answered if you do.
*If you want access to all the content right away, you have the option purchase the full Healed Being Online course with a one-time payment. For more information on both options, click here. 
There's no credit card required to sign up for your complimentary lessons and Q&As. Use the form above to get started right away. The first few lessons will give you a jumpstart to stop hurtful behaviors. You might even find the trial lessons alone are enough to get you started in the right direction.
My goal is to give you enough tools and resources so that you can venture out on your own when you're ready. When you believe you have all you need to move forward without any further lessons, you can cancel your membership with no hassle or pressure.
The Healed Being program comes as either an email membership or online course. 
The membership is an affordable option that sends the lessons at a solid pace, giving you the time to soak in the content, apply the changes, and see your results as you get ready for the next Q&A or lesson.
Healed Being Online is the full course. It gives you access to all the lessons and Q&As at once in one easy-to-navigate interface. If you want to fast-track your learning and growth, you'll get the option to purchase this after you subscribe (your subscription payments will be deducted from the full course price).
Healed Being Online comes with lifetime access to all the lessons, Q&As (current and future), and both the discussion forum and private Facebook support group.
If you choose not to subscribe during the trial, the lessons will stop, and you'll receive a final message from me giving you some next steps to work on toward your healing and growth. 
If you choose to continue the journey, however, you'll find the lessons get more specific and more impactful, outlining the exact steps you need to take to see massive changes in your life.
Healed Being Subscription is $49 / month. 
"What if I want all the lessons right away?" 
Click Here
Both the subscription and Healed Being Online course will give you direct access to me and other members through the online support and discussion groups. 
After signing up for the trial, you should get a welcome email from me within 24 hours. If you don't get it, check your spam folder or reach out to me using the contact form below.
Yes, the emotional abuser can change.
I spent most of my life as an emotionally abusive person, mainly toward my romantic partners. It took several failed relationships and a divorce to finally come to the conclusion that I was hurtful, manipulative, and controlling and that I needed to do something about it.
If you've come to a similar conclusion or think you might have some emotionally abusive tendencies and you would like to stop hurting the closest people in your life, add your first name and email to the form above. You'll get the first four lessons free and start a journey that will give you the tools and resources you need right away.
Each lesson contains valuable exercises, thought-changing processes, and important questions upon which to reflect so that you can start making changes to not only feel less triggered but also create stronger, healthier relationships.
Emotional abuse is destructive to the relationship. The person receiving the hurtful behavior will eventually want to be away from the person hurting them, if not physically, emotionally. The emotional distancing others do with you because of your behavior can make you feel even worse.
Emotional abuse can also be stressful and burdensome to the perpetrator as well. But I've laid out the exact steps you need to take to improve yourself and your relationships. If you're willing to do whatever it takes to heal from being emotionally abusive, you'll free yourself from the continuous stress of needing or wanting to control those around you.
After you sign up, a new lesson will be sent every few days, along with a Q&A in between the lessons, to help you make changes in your life.
I can honestly say that I have healed from almost all of the deeper emotional wounds that have caused me to be hurtful to those I love. I'm not saying I'm perfect. I'm definitely not. But I no longer feel the need to subject anyone to my old emotionally abusive behavior.
My healing journey has changed my life. I feel like the weight of a huge burden has been let go. I want you to experience huge changes in yourself and your relationships as well.
My personal transformation story out of emotionally abusive behavior is here. You might even learn something life-changing in that article alone as I describe in detail what I did to heal.
You can and will find healing.
So many people sign up for this program wanting to save their relationship. I am positive that the Healed Being program is the best chance you have at doing that.
Unfortunately, not every relationship can be saved. If you are close to losing an important relationship, the good news is that if there's still love in their heart, there's a chance. And you will have all the tools you need to give yourself the best chance possible.
If you've already lost an important relationship, healing from old, toxic patterns of behavior will make starting a new one an entirely different experience if that's your goal. Some people join without the goal of starting a new relationship or saving an existing one. Some are just on a personal journey, wanting to improve themselves.
This program not only helps you become the best version of you but also teaches you what a healthy relationship is supposed to be. When you start healing, you will also start noticing certain patterns of behavior in others that might be deemed as emotionally abusive. This is where your personal values and boundaries are important to know, which I also cover.
Stay strong throughout this journey. You'll need a lot of emotional resilience as you discover and reflect on the many reasons you may do hurtful behavior.
Shortly after signing up, you'll get the first of the four complementary lessons within a few hours. Within a span of about two weeks, you'll get three more.
In lesson 4, I hope you decide to continue your journey. The lessons become more impactful and will make a huge difference in your life and relationships.
In the full program, you can ask me and others questions in the support group. You'll be able to see what other questions were asked as well and find out that almost everyone is going through the same thing.
You don't have to be alone as you go through this. I and other members have been through this and can understand and empathize with what you're feeling and thinking.
I look forward to connecting with you soon. Even if you choose not to purchase the full program, at least sign up for the first four lessons. There may be something in those lessons that change everything for you.
I wish you much strength and healing on your journey. If you have any questions about the program, use the contact form below.
Stay strong.
Sincerely,
Paul
Make sure to tune into my podcast Love and Abuse for more on emotional abuse and manipulative behavior.
Paul Colaianni
Behavior and Relationship Coach
Host of The Overwhelmed Brain and Love and Abuse.
My wife almost left me this year… We have recently reconnected. I thought there was no chance. I started your lessons a few weeks after she left. Because of your lessons and some other healing I have been trying, I feel I'm going to be able to show up the right way for her this time.
I can tell I've made progress so I wanted to thank you from the bottom of my heart… Today when those manipulative thoughts come up its a lot easier to do something different in the moment... you have no idea what your work means to me.
From everything I looked at you were the only one that provided help for the abuser to change and I am so grateful... thank you for opening my eyes to my truth which has helped me so much already with my relationship.
I see the repair happening. She actually told me, I see that you are different and that you are changing... it filled me up.
Everything I have learned over the past year has been so incredibly helpful and my relationship with my wife has been stronger than ever... I will be forever grateful to you, Paul. Thanks for everything.
My husband is enrolled in Healed Being… we are both committed to making it work... He hated how he reacted, and your program (along with some other therapy and self reflection) is helping immensely.
It feels so good to have someone who has been through this... You get it and I feel that. Thank you.
Thank you for everything!!! I have my bumps but you basically saved my relationship with [spouse's name]!!! …sometimes I read lessons 2-3 times and still pull awesome information out of them that didn't seem to jump out at me the time before.
Healed Being and Healed Being Online are not substitutes for professional medical or psychological advice. Seek the guidance of a mental health professional.